Last updated on March 25th, 2023 by A1 True Jobs
Deciding on the hosting service for a website can be tough. Hosting service providers offer different packages and plans, which can leave you confused about which one to choose. To hit the right note, you should gain information about different types of hosting plans and pick the correct one based on your needs.
Shared web hosting can be a good choice when your website is still in its infancy and has not been expanded to require specific resources and access. But in most cases, there is a day when shared hosting will no longer meet the needs of your website. The advantages of shared hosting and also disadvantages of shared hosting can make them a viable choice or a troublesome limitation depending on your circumstances and needs. In the remainder of this article,
Here we discuss what is shared hosting that comes as a popular choice for many users launching their first website. In the following paragraphs, we will examine shared hosting pros and cons to determine the strengths and weaknesses of this type of hosting.
What Is Shared Hosting Meaning?
Shared hosting means are the most affordable option to use for running a website. As a shared web hosting definition, multiple sites share a single server when they run on shared hosting. That's the reason why these services come at a lower price compared to the dedicated ones.
In most cases, the user doesn't know other users who share the server. But, all users have access to the platform of the server to see the databases, find out about email accounts, and access other provided features. The allowed capacities are limited by the service provider, which is often described in the details of the package you buy.
Generally speaking, a shared hosting server is proper for a personal weblog, startups, local businesses, or other small websites that don't need very high bandwidth or professional settings. Websites with high volume should go for VPS or other dedicated options available on the market. Owners of these sites can take advantage of more in-depth controls and more stable performance if they choose plans with higher prices than the shared hosting. In the past article, we have mentioned the advantages of shared hosting.
How Does Shared Hosting Work?
Shared hosting plans are cheap and affordable. Before you go ahead with it, you will come across the need to figure out what is shared web hosting and how it works. Shared hosting is where you will be provided with hosting space in a server, which hosts multiple other websites. It can even contain hundreds or thousands of websites. The server resources, including processing speed, RAM, and hard drive space, are shared between all the websites hosted. Due to the same reason, the performance of your website hosted on the shared hosting server can be affected by another website's performance on the same server. This is something that you will need to be mindful of.
Advantages of Shared Hosting
Now you have answers to the question of what is shared hosting. There are some drawbacks and benefits of shared web hosting that you must know before deciding whether or not to use this kind of web hosting. In the following, we are going to mention some of the benefits first:
1. Cost-Effective: One of the advantages of shared hosting is being cheap; shared hosting services are the cheapest type of hosting services you can supply. In this type of service, the resources of a server are divided into several hundred or even several thousand websites. As a result, the cost per user is significantly reduced. The pricing plans you find for these services fall somewhere between $2.5 to $10 per month.
2. Simple User Interface: One of the main benefits of shared hosting is a simple user interface. Shared hosting is generally managed by control panels. This means that when you purchase the service, you are provided with a web interface with the ability to make changes, upload, create a site and add domains, and more. Due to the simple user interface in these types of management panels, you no longer need to have high knowledge of Linux or Windows servers and can use your service without paying attention to the details. The control panels provided on these services are generally Plesk, Cpanel or Solidcp.
3. Security : As with other shared hosting services, security is of particular importance. If there is a security problem with these types of services, this deficiency can cause problems for a large number of services running on that server or all of them. For this reason, companies offering these types of services are particularly sensitive to their security checks and even to the limitations of protecting users, so you don't have to worry about security. Periodic server updates, data backups, restrictions on service changes, and the inability to use some protocols are security issues that generally apply to these services.
4. Support : One of the main shared hosting benefits is that it does not require server management. As mentioned above, server-side security issues are controlled by the provider on an ongoing basis in shared services. But security reviews are not the only things that need to be done to make a service sustainable. Hosting networks are generally complex systems, and because of this complexity, the possibility of disruption or a technical difficulty is very high. Investigating and resolving such cases can, in many cases, require increased knowledge and hours, or even days. It is up to the server to monitor and resolve such problems in shared services.
Technical support is another strength and benefit of shared web hosting that can, in many cases, make your work easier and return valuable hours to you. Generally, quality hosting services provide relatively extensive technical support. The technical teams prevent the services from being interrupted by a 24-hour review and investigation of the services and will resolve the interruptions as soon as possible. More importantly, you can contact your hosting service support experts at any time in different ways to investigate and troubleshoot any issues that may arise on these services.
5. Scalable : Scalability is among the important advantages of shared hosting. Since new and small sites don't see much traffic, shared hosting works best for them. This feature allows them to remain within limits established by many users drawing from a shared server's finite resources. In fact, shared hosting solutions are not just for personal website owners and casual bloggers. It can handle up to 100,000 visitors a month, translating to roughly over 3000 visitors daily. When a website gets to a certain level of monthly traffic, it may need to upgrade to a different rank of shared hosting or switch to another hosting entirely.
In sum, shared hosting services may require you to hire a server administrator to maintain the service. This type of support and management of service is generally not provided on virtual servers or will be significantly limited.
6. You Can Host Multiple Domains : You can have multiple domains under the user directory while using a shared hosting plan. The hosting provider will deliver a convenient interface, which you can use to manage all the websites. This interface can help you to overcome complexity in managing multiple websites.
7. It's Professionally Managed : The maintenance cost associated with shared hosting is low. In fact, you will be able to manage the website as well professionally. All you have to do is seek the assistance of a professional team and hand over the job to them.
8. It Can Host Dynamic Websites: Dynamic websites are the websites that change dynamically based on how a user is browsing. Quora, Facebook, and Twitter are perfect examples of such dynamic websites. They are usually based on content management systems. You can easily host a dynamic website within your shared hosting plan.
Disadvantages of Shared Hosting
We have mentioned some benefits of shared hosting. There are also some factors that explain why shared hosting is bad for some businesses:
1. Resource Constraint : In shared hosting, the resources provided to your site are limited, and the overall server resources are shared among all users; this is one of the leading shared hosting drawbacks. Resource constraints become more critical when your site expands and needs more resources to operate. Lack of resources can severely impact your site's performance, slow down the site, or interrupt loading. If the site in question uses more resources than what is specified by the server, access to the service may be restricted by the provider rules.
2. Lack of Full Access : One of the main Disadvantages of Shared Hosting is a lack of access. As mentioned earlier, shared hosting services have limitations on the amount and type of user access to server settings. This could be due to security issues or the impact of changes to other users' services. If you need to make any changes to the server for any reason, you should discuss this with the server to make these changes if possible. In many cases, such changes cannot be made to these services. In fact, you do not have much authority for changes in shared services.
3. Influenceable : Shared services generally have a lot of investigations to control the quality of service. Different websites operate typically in the range of resources provided to them, using the Isolated Application Pool, which essentially prevents over-consumption on one website and affects it on other websites. However, there are other problems that if happen to other websites, can negatively impact your website.
For example, sending spam by a website can place the IP of the email service in the RBLs (which collect the IP of the spam senders). Since IP is shared in these services, this can also affect sending emails by your domain, and your sent emails are known to be spam.
4. Less Stable : Technologies such as cloud hosting, load balancing, and redundancy have greatly increased the ability of servers to provide more stable services. However, shared services are still less stable than dedicated services. The issues mentioned in previous sections are among the reasons that influence the sustainability of shared services. If your website requires a very high level of service sustainability, even the best-shared services may not meet your needs.
5. Insufficient Support: Insufficient support is one of the big shared hosting cons. Shared hosting companies often assert to provide easy support, but this support might not be enough. In other words, if the website meets head-on a problem, they might not be able to help you with that. If your problem goes under, they will just restart it for you.
If you ask why it continues going under, they might be unaware. And in the end, you might soon find out that you are talking to someone who is not a professional WordPress pro, but instead someone who is a newcomer and is reading from a prepared FAQ. If you have bigger problems, you have to call an expert help from outside, which could cost a lot for you.
6. More Vulnerable Against Security Issues : Another disadvantage of shared hosting is vulnerability to Security Issues and because of which you should just stay away from it. If a hacker hacks any website on a server, then other websites also face the potential threat. And if the main server itself gets hacked, then every website on the server threats Simultaneously. So, if you should try to work without mistakes, your website is at risk in a shared hosting environment.
7. Extra Payment For SSL Certificates : In general, you have no problem with the initial cost of shared hosting, because it is not high, but when you want to add a feature, you have to spend more. that is one of the main shared hosting disadvantages. One of these features is SSL certificates. Many shared hosting companies don't prepare SSL certificates for free, and this causes your website to show a "Not Secure" warning.
However, these certificates are actually available for free. But, you still result up paying for them on shared hosting. So the cost of SSL Certificates becomes one of the biggest shared hosting disadvantages because you have to add up the cost of buying it from shared hosting.
Who Should Buy a Shared Hosting Server?
Overall, for those who are starting a website from the ground up, there is no alternative to shared hosting. It's by far the best choice for this group of users. Also, shared hosting is the right fit for those who can't invest much in their hosting and need to keep their costs down. Beginner users with little experience regarding website management who choose Joomla and WordPress cms as their CMS could also benefit from this service extensively. Furthermore, in the beginning, it's hard to predict how much space and requirements a website needs precisely. To this end, shared hosting is a proper flexible solution that allows you to manage the unknowns easier.
Things To Consider When Choosing a Shared Hosting Plan
Upon understanding what is shared website hosting and the benefits of shared web hosting, you will need to explore the factors that can contribute towards the best results out of your shared hosting plan. Here are some important tips that you need to consider as you try to obtain your shared hosting plan.
1. Uptime : One of the very first things you should do as of now is to take a look at the uptime. If the shared hosting plan is leading you to continuous downtimes, you will end up with struggles. This is why you should be mindful of the uptime. You can then make your website available for visitors at all times.
2. Speed : Next, you should be mindful of safety. No person would like to wait for more than 3 seconds for a page of your website to load. While keeping this in mind, you should pay extra attention to the speed of the website.
3. Security : Shared hosting can be risky as your server will be shared with numerous other entities. This is why you should be mindful of the security of the website. Then you will be able to keep it away from threats.
4. Resources : There should be enough resources available for you to host the website. This is something that you should double-check and see. If not, you will run into struggles because of a lack of resources.
5. Easy to use dashboard : You never expect to go through any struggles when using the web hosting account. This is why you should check and see whether an easy-to-use dashboard is available or not.
6. Support : Last but not least, you need to make sure that proper support is available to you. Then you can get answers to all the questions you have promptly.
When we not use Shared Hosting
Your site is facilitated on a standard server with numerous different sites with shared Hosting. Subsequently, the server is arranged to permit well-known structures, for example, WordPress, to run effectively with traditional settings. To use a custom website system that isn't introduced on the server or improve server assets for webpage explicit undertakings, it is likely best to use a web hosting or devoted hosting program. These projects require much more information and framework the executive's experience, yet they permit you to alter the server precisely to your necessities.
Introducing WordPress or utilizing essential coding, for example, HTML or CSS, doesn't need root access and is effectively finished with the underlying arrangement of a joint facilitating account. Email, essential security strategies, such as ModSecurity, Sucuri, and SSL testaments, likewise don't need root access and can be applied rapidly without broad information.
Except if you want root admittance to introduce programming or unique settings, shared Hosting is the best spot to begin. Nonetheless, on the off chance that you wish to teach particular programming or set up another server to set up and run your site, consider Hosting a VPS or committed server.
Why Start with Shared Hosting?
Shared Hosting is the least complicated type of web Hosting to begin. Progressed server settings expect you to oversee server assets and upgrade server settings yourself. In a joint program, this is dealt with for you! Likewise, you can pick a joint undertaking with the support that your business needs—that way, you just get compensation for what you use. Assuming you at any point expected to change to a VPS or devoted hosting program, you can undoubtedly overhaul your application to something with more control.
In addition to shared Hosting, it is natural to have numerous destinations simultaneously. cPanel, Softaculous, and other engineer devices simplify the same goals, send off new locales, and attempt new things. You can undoubtedly test on different destinations without influencing your center business. Most independent ventures need a little data site to assist them with building mindfulness and cultivating leads while beginning a site.
Likewise, while sending off a site, traffic will probably be low until the site positions in web indexes. Utilizing a standard Hosting plan at this phase of development will assist you with setting aside cash while distinguishing your image, constructing an internet-based presence, and fostering an SEO technique.
Shared Hosting turns out best for primary, centered sites. Online journals, one-page pages, or destinations that sell a little assortment of items or administrations can all function admirably in shared Hosting. WordPress and other well-known substances the executives programming are frequently excellent for shared Hosting when a site has standard, predictable traffic. Some web-based business stages can, without much of a stretch, sudden spike in demand for shared Hosting, even with a wide assortment of items; however, a few scenes perform better compared to other people.
Frequently Asked Questions
Is Shared Hosting Good?
Shared hosting is a suitable option for small businesses that require small websites. Since every website doesn't need to use its quota, then it works for most of the small businesses. It is really affordable for such organizations and also profitable for web hosting companies.
Is Shared Hosting Secure?
The answer is yes! Shared hosting has the same amount of security risks as other kinds of hosting. If hackers get the chance to hack your website, they can redirect your users to unwanted pages, display unwanted content and spam the customers.
What Is the Purpose of Shared Hosting?
If you are wondering what does shared hosting mean, we should say that it is a kind of web hosting capable of hosting multiple websites on a single server. In this way, several websites can host their website files and utilize the resources together. As a result, the cost for shared hosting plans is much more reasonable than the other kinds of plans.
If you are interested to compare wordpress hosting vs web hosting , this article can help you!
Is Shared Hosting Slow?
One of the most important shared hosting drawbacks is its speed. The performance of your website highly depends on the activity of other websites which are hosted on the same plan and also by the server infrastructure itself.
How Much Traffic Can Shared Hosting Handle?
Good shared hosting is capable of handling about 1.5–2k traffic per hour. It actually depends on how website owners optimize their website pages. With the average size of 700kb to 1.3 MB of website pages, we can say that shared hosting can handle 7–12 k daily traffic without any problem. But for more traffic, users may experience some slow loading issues.
If you are interested in comparing vps vs vds , this article can help you!
Conclusion
In this article, we have mentioned some of the pros and cons of shared hosting that can affect your business. It is important to choose the right kind of Web Hosting service for your website to attract more users to visit your site and also rank higher in SERP. We hope that this article can help you have a better understanding of shared hosting limitations, pros, and cons!
List of Shared Hosting Service Providers
1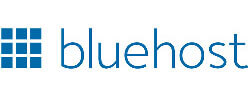 2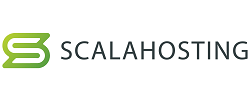 3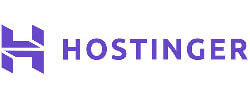 4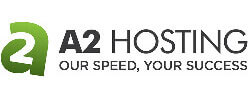 5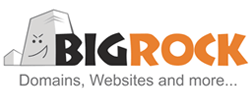 Video - Best Web Hosting For Small Business
Affordable Website Hosting for your domain
Disclaimer : The original content is What is Shared Web Hosting? and owner ( RGB Web Tech ) reserved rights for content