Last updated on March 25th, 2023 by A1 True Jobs
Dedicated hosting is a term used to describe web hosting packages that provide a dedicated server with dedicated resources to a single client. Dedicated hosting plans are ideal for WordPress websites with a very large number of visitors. Many WordPress hosting service providers offer Dedicated Hosting plans along with shared and VPS hosting plans.
For example, in a shared hosting plan, a client is sharing a computer with many other clients. In the case of a VPS hosting plan the clients are sharing a machine but not the resources with other clients on the same computer. However, on dedicated hosting plans a client leases a whole server with all of its resources. Web hosting companies offer different packages of dedicated hosting plans. Prices of these plans are based on the clients choice of hardware and resource allocation.
Dedicated hosting plans are ideal for large organizations or websites with much higher traffic. The clients get full control of the server which allows them to configure it to meet their own needs. The dedicated plans also come in managed and unmanaged forms where the hosting center can manage the server for the client in case of any problems. Dedicated Managed servers are generally more expensive. The pricing is also influenced by the amount of resources needed such as bandwidth, storage space, and amount of RAM, amongst other things. Additional expenses for dedicated servers also include the software packages needed to run the server. Such software can include licensing for Windows, if desired, cPanel, if desired, and other paid software. Free alternatives to most of the paid software packages are available but are not generally preferred due to issues with stability of the software. The main exception to the preference for paid vs free software is the widespread use of Linux over Microsoft or other paid OS on servers.
Advantages and Disadvantages of Dedicated Web Hosting
Whenever making decisions about web hosting, it can be helpful to make a list of advantages and disadvantages of a given option.
Advantages of Dedicated Web Hosting
Full control of the server: Dedicated servers allow you to control everything about the device. This means you can choose any operating system, content management system, database type, and much more. You can also decide if and when to perform upgrades or other changes, which give you better control of uptime.
Ability to customize your server: When signing up for a dedicated server, the hosting company typically lets you choose from several different server makes and models. This allows you to get the exact configuration you're seeking. Some hosting companies even let you order a custom-built server that will be housed in their data center.
Most powerful option: As you would expect when you can use all of the system resources of a server, your website or websites can handle huge amounts of traffic without a problem on a dedicated server.
Disadvantages of Dedicated Server Hosting
Expensive: This is going to be the most expensive option available.
You are responsible: Unless you also pay for management services, you're responsible for things like updates and configuration settings. This means you need to have a good understanding of how web hosting hardware and software works to avoid any problems.
Commitment: Some web hosting companies require you to commit to a set amount of time that you have the server. Since the hosting company has to buy the server up front, they often don't allow you to cancel ― without a penalty ― right away.
Conclusion on what is a dedicated server
If your website is struggling to keep up with an increase in traffic, it may be time to migrate your website to a dedicated server. This is essentially a server that only hosts your site, and not only can it improve your site's performance, but also enhance your page loading times and help you optimize security.
List of Dedicated Web Server Service Providers:
1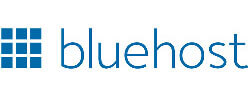 2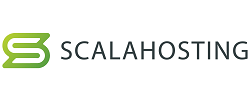 3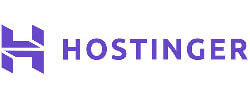 4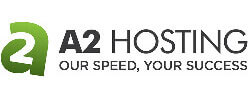 5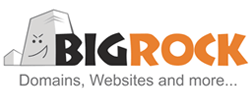 Video - Best Web Hosting For Small Business
Affordable Website Hosting for your domain
Disclaimer : The original content is What is Dedicated Web Hosting? and owner ( RGB Web Tech ) reserved rights for content