Last updated on March 25th, 2023 by A1 True Jobs
There are different types of web hosting services. So, it can be very difficult to figure out which type of web hosting you need or choose.
In the article, I hope to teach you everything you need to know about web hosting. There are many kinds of web hosting. I can easily see how people get confused so quickly. I will cover the following:
Shared Hosting
Shared hosting is a type of web hosting where a single physical server hosts multiple sites. Many users utilize the resources on a single server, which keeps the costs low. Users each get a section of a server in which they can host their website files. Shared servers can host hundreds of users. Each customer using the shared hosting platform's server has access to features like databases, monthly traffic, disk space, email accounts, FTP accounts and other add-ons offered by the host. System resources are shared on-demand by customers on the server, and each gets a percentage of everything from RAM and CPU, and other elements such as the single MySQL server, Apache server, and mail server.
VPS Hosting
VPS is short for a Virtual Private Server. VPS hosting is one of the most popular hosting services you can choose for your website. It uses virtualization technology to provide you with dedicated (private) resources on a server with multiple users.
It's a more secure and stable solution than shared hosting where you don't get a dedicated server space. However, it's smaller-scale and cheaper than renting an entire server.
VPS hosting is usually chosen by website owners who have medium-level traffic that exceeds the limits of shared hosting plans but still don't need the resources of a dedicated server.
WordPress Hosting
WordPress hosting is just hosting that has been optimized to better meet WordPress' performance and security needs. It also typically includes one-click WordPress installs to make it easy to get started with WordPress. And some WordPress hosts will even automatically update your WordPress software as needed.
Dedicated Hosting
Dedicated hosting is a term used to describe web hosting packages that provide a dedicated server with dedicated resources to a single client. Dedicated hosting plans are ideal for WordPress websites with a very large number of visitors. Many WordPress hosting service providers offer Dedicated Hosting plans along with shared and VPS hosting plans.
Cloud Hosting
Cloud hosting is a type of web hosting which uses multiple different servers to balance the load and maximize uptime. Instead of using a single server, your website can tap into a "cluster" that uses resources from a centralized pool. This means that even if one server fails, another kicks in to keep everything running.
Visualize the cloud as a web of different computers which are all interconnected. As more machines are hooked up to the network, more resources are added to the overall cloud.
With cloud hosting, you get a part of the so-called cloud cluster. As opposed to traditional web hosting, where you get a certain amount of space from a single server.
The main benefits of cloud hosting include a major focus on uptime, isolated resources, easy scaling, and a dedicated IP address.
Reseller Hosting
Reseller web hosting is an option that involves one company (a hosting provider) renting hard drive space and bandwidth to another company (small-midsize business), who then rents the space to third parties (entrepreneurs-small business). Simply put, reseller hosting is the ability to provide hosting to your own clients as if you yourself were the web hosting company. This is typical for aspiring entrepreneurs who want to start their own web hosting firm or for current web developers and designers who desire to add additional services to their brand.
Managed Hosting
Managed dedicated hosting is an IT service model where a customer leases dedicated hardware from a managed hosting services provider. This solution includes servers, storage, and networking hardware. Because you aren't sharing these resources with anyone else, it's referred to as a single-tenant solution.
When you choose managed dedicated hosting, you get to choose your operating system while your service provider handles the administration, management, and support of your solution. And because you're not sharing any of these resources with another tenant, you have access to the full performance capabilities of the hardware you're leasing.
Colocation Hosting
Colocation hosting is a type of service a data center offers, in which it leases space and provides housing for servers. The clients own the servers and claim full authority over the hardware and software. However, the storage facility is responsible for maintaining a secure server environment.
Colocation services are not the same as cloud services. Colocation clients own hardware and lease space, with cloud services they do not have their hardware but lease it from the provider.
Colocation hosting should not be confused with managed (dedicated) services, as the second implies the data center also assumes management and maintenance control over the servers. With colocation hosting, the clients are the one who is responsible for supplying, maintaining, and managing their servers.
Self Service Hosting
Self-service web hosting is done completely on your own. This is the most advanced web hosting. You need to have a place to rent that stores your server. Then you're responsible for the cooling, power, bandwidth, hardware, system administrator, backups, etc.
Cluster Hosting
Cluster hosting is sometimes confused with Cloud or Grid hosting. It is simply a group of servers that operate together and act as one "mega" server. The big difference between cluster hosting and cloud hosting is cluster hosting is over a smaller area. For instance, there could be a cluster of servers along the eastern coast of the United States.
Cluster hosts are typically billed on an hourly or monthly rate.
List of Popular Web Hosting Service Providers:
1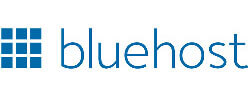 2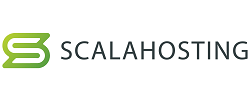 3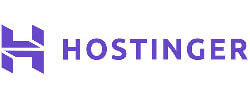 4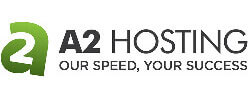 5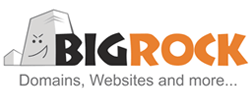 Video - Best Web Hosting For Small Business
Affordable Website Hosting for your domain
Disclaimer : The original content is 10 Different Types of Web Hosting 2023 and owner ( RGB Web Tech ) reserved rights for content