Last updated on March 25th, 2023 by A1 True Jobs
Choosing a domain name is an important decision for any website owner. If you're wondering what domain names mean, you're not alone. The following information will shed some light on the subject matter.
Definition of Domain Name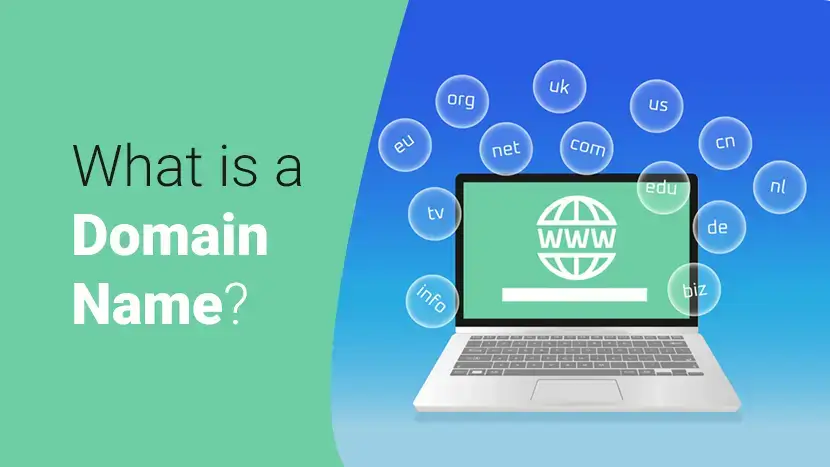 A domain name is used to recognize one or more IP addresses. Domain names are used in URLs to recognize Web pages. For instance, in the URL https://www.rgbwebtech.com, the domain name is rgbwebtech.com.
Since the Web is supported by IP addresses, every Web server must have a Domain Name System or DNS server. A DNS server translates domain names into IP addresses.
Each domain name that exists has a suffix that displays which 'top level domain' it belongs to. What is a domain name suffix? Here are a few examples:
.com – Commercial business
.gov – Government agencies
.org – Non-profit organizations
.net – Network organizations
.mil – Military agencies
.edu – Education facilities
.ca – Canada
.uk – Europe
.th – Thailand
Best Domain Name Providers
If you want to explore more domain name plans, here is some domain name services provider companies as below:
1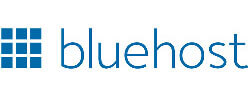 2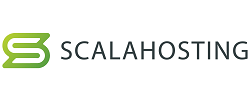 3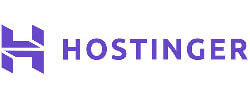 4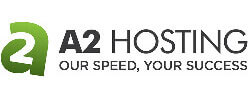 5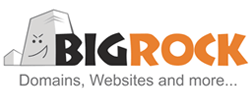 Registering a Domain Name
It is a simple process to register your domain name. Simply choose a web hosting site, choose your domain name, and pay the registration fee. However, it is not as simple if the domain name you have chosen is already taken. All reputable domain registration websites use WHOIS to determine eligible domain names. WHOIS can also show you the owner of the domain name you have chosen which is not available.
Choose a domain registration website which offers more than purchasing your domain name. Do your research on prices and services offered. You will need services to host your website as well. Otherwise, no one will find your domain. You will also benefit if you choose a domain registration website which offers services such as fixing your domain and how to help your website gain traffic.
Your web hosting plan does not necessarily have to be purchased through the same site as the domain registration. However, the convenience of having all your services under one roof is beneficial and cost-effective for most e-commerce website owners.
Choosing a Domain Name
Choosing a domain name is not always the easiest part of creating a successful website. You need a domain name that is creative, brand worthy, and easy to remember. However, the one you choose for your business might not be available. While this can be frustrating, there are ways to make it easier.
Domain Name Generators
Using a reputable domain name generator reduces the amount of time you spend trying to find an available domain name. Domain name generators use an algorithm to filter through thousands and thousands of available names and suffixes.
When your chosen domain name is not available, you can use suggestions that will add prefixes or suffixes, abbreviations or other variations of that domain name. Most domain name generators provide available suggestions.
Tips for Choosing a Domain Name
The following tips will help you in narrowing down your options.
1. Brandable: While a generic domain name is convenient and easier than sifting through thousands of options, a creative domain name is brandable. Customers will remember it when they think of your products and services building your brand in the process.
2. Get Creative: Google, Yahoo, and Pepsi are all made up words, which through marketing strategies has worked well for their companies. Use a thesaurus when you have trouble coming up with words that mean the same as your keywords. A catchy domain name that is easy to say and spell will stick with targeted customers.
3. Short and Easy to Type: Use words customers can easily spell. Do not use the slang version as it will cause misspelled domain names, lead to the wrong IP address, and loss of customers to the competition.
4. Use keywords : Keywords in your domain name that describe your business make it easy for customers to remember. Search engines also like keywords in the domain name.
5. Do not use hyphens or numbers : Often numerical numbers get written out, and hyphens are misplaced or not used at all. If another domain name is similar to yours, you will lose this customer to the competition.
6. Use .com : You may have noticed there are multiple top-level domain (TLD) extensions available to use. However, using .com, which is the most recognized and thought of TLD, will ensure customers get to your website.
7. Protect Your Domain Name : It is a good marketing strategy to buy as many variations of your domain name as possible. All variations are then forwarded to your top-level domain name which you will use for your website and all marketing purposes. Typo squatters trying to steal customers will use variations of your domain to trick customers into thinking their website is yours, the one they were looking for.
8. Long-term thinking : The top-level domain name you choose is tied to your brand and your business for life, like a marriage. If you decide to change it in the future, you are going to be starting from scratch again. It will cost you in branding, SEO marketing, and possibly the loss of customers.
Also, in long-term thinking, consider the niche you have chosen. Are you comfortable staying within that niche, or do you have dreams of expanding to different niches? This is a business-making decision that needs to be made in the beginning. You will have a hard time expanding to different niches with the same domain name and could lose the chance of loyal customers following you on your business adventures.
1. Now What : What do you do after choosing your domain name? What if you are not ready to use it yet? No worries, you will not lose the domain name you have finally chosen to purchase.
2. Park it : If you are not ready to create a website or use the new domain name for your new email address, you will not lose the domain name. Your domain registration provider or web hosting service has options for you to park it until you are ready.
3. Use it for email : Having your new domain name means you can now send and receive emails using it. It will be personalized, unique and more professional than a Yahoo, Hotmail, or another temporary account. Get a webmail, e-mail package or buy a web hosting package which usually includes e-mail for your new domain.
4. Create a new website : Build it yourself or use a professional web design service. Tell the world what you have to offer or what is important to you.
5. Sell It : Domain names can make great investments. Build a single 'For Sale' page and point your domain at that. Many such websites have been created just for brokering domain names.
What are the benefits of a domain name?
There are so many websites in the world already, does having a custom domain name still make a difference? On a basic level, domain names affect how easily your potential customers can find you on search engines, and what a visitor's first impression of your service will be. The short answer, then, is yes: domain names are important.
What are the tangible benefits to having a domain name?
Domain names can benefit your business by helping you to:
Reach your target market
Maintain brand ownership
Be memorable (get found easily by customers)
Build an online presence
Set expectations
Develop credibility
Boost your SEO
Compete with other businesses
Grow and expand
Benefits of Domain Names: For the Business
1. Connect with your market : A bespoke, high quality domain name enables you to speak directly to your specific corner of the market by setting more precise expectations regarding what your business has to offer. This saves you – and your customers – time and enables you to connect with them clearly and quickly.
2. Control your brand : If you don't secure your preferred business domain name, you run the risk of somebody else purchasing it and losing control of your brand. Even if you're not sure you'll want to use it, buying a domain name for your business benefits you by ensuring that no one else can secure your name and potentially siphon you customers (or even maliciously damage your reputation). For example, if you're the proprietor of Holly's Handbags, you'll want to have a domain as similar to Hollyshandbags.com as possible.
3. Be remembered and get found online : A domain name helps you stand out and be memorable. Having a site with a '.blog' before your name doesn't exactly help customers find you in a quick search and makes it hard to remember your business's URL. Buying a domain name can help you solve this problem and ensure your clients remember you and can find you whenever they need.
4. Online presence, Identity and branding : Your site's name allows you to communicate something to your visitor about what your services are and what your core message is. Used correctly, a name can contribute to your overall reputation and branding – and we all know that a good reputation means more customers and sales. A good domain name basically helps you set up a vision for your business's identity, and secure better online visibility.
5. Add a layer of credibility and professionalism to your business : Having a personal domain name is a good sign that your company is trustworthy, and should be taken seriously.
6. Increase your site's SEO : This is all about how your website appears to (and on) search engines. Having a relevant domain name that directly links to your service or product and the words people commonly use to search for these is sure to impact on your website's ranking.
Of course, there are a myriad of factors that can affect how a site ranks on search engines like Google. That said, a good domain name can definitely bolster your site's ranking on search engines and help drive more traffic to it.
7. Develop a competitive edge : A personal domain name puts you on a more even playing field in comparison to big companies, helping you compete alongside every one of your competitors – even if they're much bigger.
To put it bluntly, every well-known business has an independent domain name these days. As such, a unique domain name is just part of the process of starting a business in 2023. It can form a big part of your growth, and might even be the first step to your business's long success.
Benefits of Domain Names: For the Consumer
1. You may be wondering: what are the benefits of an independent domain name from the consumer's perspective? When it comes to the consumer, the advantages of having a domain name largely boil down to expectations and finding the relevant services quickly.
2. They know what to expect : For a potential customer, an accurate domain name is how it helps you to understand the kind of business you're dealing with and what to expect from it. For instance, if you spotted a website called 'onlyorchids.com', but you were actually looking to buy a bouquet of roses for your mother, you'd immediately know from the domain name that the flowers on offer from this business weren't for you.
3. Save time : Domain names help weed out irrelevant results on a search engine, helping potential customers find the exact services they're looking for more quickly and cutting down on unnecessary searching time. The end result? Consumers are able to get a better sense of all the relevant businesses offering a particular service through a quick search.
All in all, the benefits of domain names for your consumers can't be overlooked. Whilst your site's name only represents one part of creating a business, domain names do play a role in helping consumers connect to the services they're looking for quickly and with ease. They set expectations, helping consumers identify exactly what a business is offering and whether it is for them.
FAQs - Registering a Domain Name
1. What is a domain name?
Answer : A domain name enables your customers to access your website through the world wide web.
2. Why do I need a domain name?
Answer : A domain name serves as a distinct identity on the word wide web. If you would like to promote yourself, take your business online, etc. a domain name is a must.
3. Is there a character limit for a domain name?
Answer : Yes, the minimum character limit for a domain name is one and maximum 63 characters.
4. How do I protect the contact information associated with my domain name?
Answer : Domain Privacy Protection hides the domain registrant's personal information from the public WHOIS database.
5. Is Privacy Protection worth it?
Answer : The contact information for all domain owners is available in the WHOIS directory. You can protect your personal information by opting for Domain Privacy Protection. We hide your information from public view.
6. Besides a domain name, what else do I need to have a website?
Answer : Apart from purchasing a domain name, you need to develop your website, blog. There are several options to host your website. For eg., Content Management System (a.k.a. CMS) such as WordPress, Magento, Drupal, Joomla or hire a developer to code your website. You can also have a look at the various web hosting plans.
7. How do I restore a deleted domain from the redemption grace period?
Answer : If a domain name is not renewed within the Renewal Grace Period, it would be queued for deletion at the end of the Renewal Grace Period and subsequently Deleted.
8. What are some tips when choosing a name?
Answer : Search for a domain name that's easy for people to remember and spell. This approach can help establish your brand and credibility. Unless your brand name is already well established, purposeful misspellings will just confuse potential clients and website visitors.
9. How do I choose a domain that stands out?
Answer : Every domain is unique, just like every physical address or telephone number. But you want a domain that really sets you apart and reflects your brand, style or personality – the type of domain name that clients will be sure to remember.
10. What if I need help choosing the right domain?
Answer : If you're still feeling stumped in your domain name search, you can reach out to our amazing support team, who are always on standby to talk to you and help you with your domain name registration.
Conclusion
These were the top domain name registrants in India. The aim of this blog was to give you an idea regarding where to purchase domain names. While purchasing, always remember that the right domain name brings in more credibility and traffic to your business. To conclude, a domain name builds your brand hence do not delay purchasing a domain and always use the right site to make the purchase.
We can now conclude that the overall best Domain Registrars are Bluehost, Hostinger, ScalaHosting etc.
Video - Best Web Hosting and Domain Name Provider
Affordable Website Hosting for your domain
Disclaimer : The original content is Best Domain Name Provider 2023 and owner ( RGB Web Tech ) reserved rights for content