Last updated on March 25th, 2023 by A1 True Jobs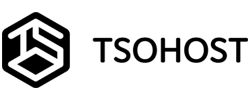 Tsohost was founded more than 15 years ago in the UK and they take pride in their aim to make web hosting simple, scalable and secure, and all at affordable prices. In 2009, they launched an innovative backup system which secures all customer data on a daily basis, making themselves pioneers in the industry. At present, they are considered to be one of the largest hosting providers in the country.
Features
16 vCPU
32 GB RAM
800 GBNVMe SSD Storage
3 Additional IPs
Unlimited Bandwidth
1Basic migration
1eCommerce migration
99.9% Uptime SLA
Why choose Tsohost?
In online reviews, our customers wax lyrical about the speed of our web hosting solutions and the capability of our support team. Lip service is also paid to how flexible tsoHost's hosting plans are, and how secure our solutions are. This is in no small part due to the fact that our main data center is based in the UK.
Fanfare is also made about the following nuggets of tsoHost's web hosting services.
Stellar Security: Your hosting solution is secured with our advanced firewalls and multiple enhanced levels of security.
30 day money-back guarantee: We're sure you'll love your hosting solution, which is why we'll give your money back if you don't.
Superior customer service: You receive expert 24/7 support. All of our team goes through intensive training to ensure they're at the top of the industry.
We keep things simple: We know you're busy running your business. That's why we like to keep things simple – so you can focus on what matters.
Built for performance: You can be sure to receive industry leading performance. Our data center ensures top performance thanks to its bespoke 150-meter dark fiber network ring, multi-homed Border Gateway Protocol network, and cooling infrastructure.
Frequently Asked Questions About TsoHost
Here are a few common questions asked about TsoHost.
1. Who owns TsoHost?
In short, TsoHost is owned by Paragon, which is owned by Host Europe Group (HEG) which is owned by GoDaddy. Here's more detail:
TsoHost is owned by Paragon Internet Group, Ltd.
Paragon was acquired by Host Europe Group (HEG) in 2015, and now operates as a subsidiary of HEG.
GoDaddy EMEA acquired HEG in December 2016 for $1.79 billion. (At the time of acquisition, HEG was owned by the international private equity firm Cinven, which acquired the business in August 2013.)
2. How do I choose between Linux and Windows, and what is TsoHost's "Hybrid" mode?
Linux : Linux is recommended if you're using PHP-based applications. Common examples include Drupal, WordPress, Magento, Joomla, Yii, and CodeIgniter.
Windows : Choose Windows if you will run ASP/.NET based software. Examples include Sitecore, DotNetNuke, Umbraco, and Kentico. Running PHP through Windows, while possible, is suboptimal.
Hybrid : TsoHost's Hybrid mode will enable you to run PHP and ASP simultaneously. Your PHP code will run through their Linux cluster. Your ASP code will run through their Windows cluster.
This means you can run PHP and ASP code on the same sites, and from a single dashboard. TsoHost adds: "The bias determines whether code other than PHP/ASP (i.e. raw HTML) is run through Windows or Linux.
3. How do I find out about status issues with TsoHost?
Visit their Status Center. In the left-hand margin you'll see categories to search for current status of service. You will also find a list of incidents and announcements of any upcoming scheduled maintenance. To report an incident you can raise a new support ticket or call them at their U.K. number. If you've detected what you believe to be a security vulnerability, use the TsoHost Report Security Issue form.
4. Is TsoHost good?
In addition to reading reviews, here are some ways to determine this for yourself.
Read customer reviews : The TsoHost website states that they have "an average customer rating of 4.9 out of 5 stars, based on a total of 678 reviews." Browse the web for other sources of customer reviews.
Browse the TsoHost site for testimonials from customers. If you are a small business owner, you may want to contact one or more individuals featured in the videos to get an updated (current, 2018) assessment from them of TsoHost's performance.
Consider your geographic location. Realize that TsoHost phone support operates on U.K. time. Does that work for you?
5. What are the types of web hosting?
This answer will be different for everyone. It depends on the type of website you have, the resources you need, your budget, and traffic.
We gave our top recommendation for each category in this guide, so that's the best place for you to start your search.
Once you know what you need, you can narrow your options. To figure out what category you fall in, here's a quick recap of the different hosting types and who they are for:
Alternatives - Web Hosting Providers
If you want to explore more web hosting plans, here is some web hosting services provider companies as below:
1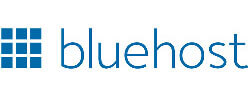 2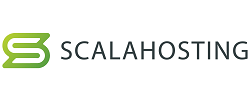 3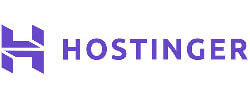 4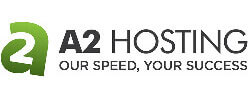 5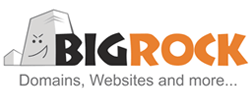 Video - Best Web Hosting For Small Business
Affordable Website Hosting for your domain
Disclaimer : The original content is tsoHost Web Hosting Review 2023 and owner ( RGB Web Tech ) reserved rights for content