Last updated on March 25th, 2023 by A1 True Jobs
Hostinger is known for its inexpensive shared, cloud, and VPS hosting. All of their plans come with a 30-day money-back guarantee and a free website builder. Do these low-cost plans scrimp on features? Let's take a closer look at Hostinger's server speeds, performance, ease-of-use, and customer service.
Hostinger may be best known for its deeply discounted hosting. These Hostinger hosting plans are incredibly cheap compared to industry averages. All plans come with a 30-day free trial.
Hostinger provides free SSL certificates on all plans except for the entry-level Single Shared Hosting plan. SSL certificates are a must for all sites. Browsers may mark your site as 'unsafe' if you do not have an SSL certificate. Many hosting companies charge extra for SSL certificates.
Features
Free Domain (₹679.00 value)
Free SSL (₹855.00 value)
Free Email
200 GB SSD Storage
~100000 Visits Monthly
30 Days Money Back Guarantee
Daily Backups (₹660.00 value)
Free CDN (₹545.00 value)
Cloudflare Protected Nameservers
24/7/365 Support
99.9% Uptime Guarantee
Unlimited Bandwidth
Managed WordPress
Unlimited Databases
DNS Management
100 Websites
100 Subdomains
Unlimited FTP Account
Unlimited Cronjobs
What Are the Pros and Cons of Hostinger?
Pros
Comprehensive knowledge base.
User-friendly control panel.
Competitive Pricing.
Multiple Data Centers.
Excellent onboarding.
Free nightly backups.
30-day money-back guarantee.
Free SSL & Domain name on entry-level plan
Cons
Inconsistent website speed.
Refund exceptions.
Limited Support.
How is Hostinger's Performance and Uptime?
Hostinger provides good server response speeds. Over the period from April 2019 through June 2019, our tests showed an average response of 509 ms.
Hostinger uses various technologies to boost site loading speeds, including:
1. SSDs: Solid-state drives are faster and more reliable than HDDs (hard-disk drives).
2. HTTP/2 and HTTP/3 (Quic): This is a network protocol that increases speed.
3. PHP 7: Most modern dynamic websites (like those built with WordPress) use the PHP language. PHP 7 provides greater speed and reliability.
4. Litespeed: Litespeed is a brand of web servers known for its speed.
5. GZIP compression: This is a form of file compression used to increase speed.
Uptime refers to the amount of time that servers are up and working correctly from the host's end. A high uptime indicates that a host is stable, well-built, and can fend off network threats.
Hostinger provides a 99.9% uptime guarantee.
How Does Hostinger Keep Your Site Secure?
Hostinger's SSL security guarantees lifetime security. Their web hosting plan offers a free SSL certificate to provide a safe online environment as it offers the highest level of encryption and immediate access results. Their servers have advanced security modules (such as mod_security, Suhosin PHP hardening, PHP open_basedir protection, and others) that give the highest security level available today.
Their free SSL certificate will ensure the safety of their client's data including their clients' target audience. Hostinger's SSL for WordPress will also protect their clients' blogs or e-commerce shops, ensuring the safety and reliability of every online transaction. The encryption, which protects their client's data from theft and any other malignant act, is the strongest form of encryption in the open market and follows the SSL protocol – a guaranteed security service of Hostinger.
Hostinger's Cloudflare is a CDN (Content Delivery Network) that not only speeds up your website's loading speed but also protects it from intrusions and DDoS attacks. All of their hosting plans fully support Cloudflare that establishes a secure connection for sensitive data protecting their clients' websites. This security service requires an additional fee before setting up.
Does Hostinger Handle Site Backups?
Hostinger provides daily backups with the majority of their hosting plans – the only plans that have weekly backups are their Shared Single and Premium hosting plans.
Their hPanel contains backup features that allow you to backup your files and data You can download both the website files and the database when backing up your site manually. In your hPanel, backups can be made by accessing your Backups option under the Files section. Click on Select near Generate new backup section, give it some time, your new Files and Databases backups will be made.
How is Hostinger's Help and Support?
Hostinger provides 24/7 support. You have 2 main options.
Hostinger knowledge base – Consists of hundreds of tutorials and solutions to common issues. It's easy to search, and from what I see, the answers are all easy to understand.
Live chat support – Available 24/7, every day of the year.
Hostinger is also active on social media and usually responds to messages and posts within a few hours.
FAQs - Hostinger Web Hosting
1. Which Company Owns Hostinger?
Answer : Established in 2004, Hostinger now has over 29 million users, collectively with its subsidiaries in 178 countries. Hostinger is the parent company of 000Webhost, Niagahoster and Weblink.
2. Which Languages Does Hostinger Support Team Speak?
Answer : Their customer support provides support in English for all locales. Additional languages they speak are Lithuanian, Portuguese and Brazilian Portuguese, Indonesian and Malaysian, Spanish, Russian, Ukrainian, French, Arabic, Thai, Vietnamese and Chinese.
3. What Kind of Support Do I Get With Hostinger?
Answer : Hostinger offers 24/7/365 support via live chat.
4. Where are Hostinger's Servers Located?
Answer : Their servers are located all around the world. They have datacenters in Europe (the Netherlands, Lithuania, the United Kingdom), Asia (Singapore), North America (the USA).
5. What is Hostinger's Cheapest Hosting Plan?
6. Does Hostinger Have a cPanel?
Answer : Hostinger does not provide the classic cPanel to manage domain and hosting accounts. It has its own control panel, which is known as hPanel.
7. What are the types of web hosting?
Answer : This answer will be different for everyone. It depends on the type of website you have, the resources you need, your budget, and traffic.We gave our top recommendation for each category in this guide, so that's the best place for you to start your search.Once you know what you need, you can narrow your options. To figure out what category you fall in, here's a quick recap of the different hosting types
Conclusion
Hostinger is a user-friendly, secure, reliable, and affordable hosting option, especially if you are just starting out with your website.
Alternatives - Web Hosting Providers
If you want to explore more web hosting plans, here is some web hosting services provider companies as below:
1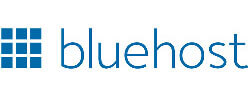 2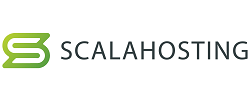 3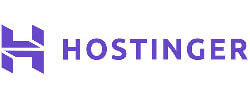 4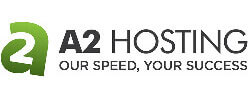 5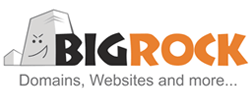 Video - Best Web Hosting For Small Business
Affordable Website Hosting for your domain
Disclaimer : The original content is Hostinger Web Hosting Review 2023 and owner ( RGB Web Tech ) reserved rights for content