Last updated on March 25th, 2023 by A1 True Jobs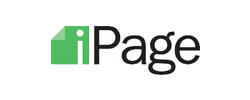 iPage is a full-service domain and web hosting provider targeting smaller businesses that want to jump into the e-commerce arena. It is owned by Endurance International Group, a conglomerate that owns top internet firms like Bluehost, HostGator, and Hostinger.
In addition to offering users unlimited disk space, a free domain name, and an unlimited number of email addresses, iPage has numerous features that help you quickly and easily develop your site. You can choose from hundreds of pre-built website templates and themes. You can opt to use their mobile-optimized website builder.
Another feature appealing to small business owners is the ability to quickly implement e-commerce add-ons, such as shopping carts and PayPal integration. iPage integrates well with any of the commonly used Content Management Systems (CMS), such as WordPress, Drupal, and Magento.
Contacting iPage's customer service team is easy using their online ticketing system or 24/7 chat and phone availability. If you're not satisfied with the services you receive, iPage offers a 30-day money-back guarantee.
Featured Included With iPage Hosting Plan
iPage web hosting contains many features that set the hosting provider apart from competitors. Below is an outline
Unlimited Emails
Unlimited disk space
100% powered by wind energy
Free site-building tools including templates
Daily malware and spam scans
Scalable bandwidth
Unlimited domains
Unlimited MySQL databases.
Easy installation of apps such as b2evolution and WordPress.
99.99% uptime guarantee.
What Are the Pros and Cons of iPage?
So is web hosting from iPage any good?
Pros
Really cheap pricing.
Host unlimited sites on your one account.
30-day money-back guarantee.
Instant activation of your account once it's paid for and registered.
Unlimited storage, bandwidth, and MySQL databases.
Unlimited domains.
Free site building tools to help even the newest of members.
Free shopping cart and online store.
99.9% uptime guarantee.
Cons
After the initial term, the renewal price is higher than that of many competitors.
Statistics aren't broken down into individual sites.
When you log in, sometimes there is upselling.
Domain price is higher than usual after the first year.
Site building functionality is limited unless you upgrade to one of the more expensive plans.
How Does iPage Keep Your Site Secure?
Security is one of the biggest considerations for your business when choosing a hosting provider. Below is a list of some of the security features offered by iPage.
24/7 monitoring so problems can be detected and fixed fast.
Nightly backups and restores.
Access to website error logs.
Power supply backups.
State of the art encryption.
Firewall
Human monitoring of threats
FAQs - iPage Web Hosting
1. Why should I choose iPage over other web hosts?
Answer : iPage is reputable for operating eco-friendly data centers that use 100% wind energy and their award-winning 24/7 customer support team. These are two of the most compelling reasons to make them your preferred web host of choice.
2. What hosting packages does iPage offer?
Answer : Currently, iPage only offers shared, VPS, dedicated, and WordPress hosting services. There are variously-priced plans to choose from in each category, allowing subscribers to upgrade servers as their websites grow.
3. Does iPage have a refund policy?
Answer : iPage offers a 30-day risk-free trial period that allows you to cancel your subscription and claim a full refund within the first month after signing up. For cancellations done after the trial period, you'll only get a refund for the number of months you didn't use.For example, if you subscribed for a whole year and only hosted your website at iPage for 2 months, you'll get a refund only for the 10 months you didn't use it. Keep in mind, though, that there will be an additional deduction from the refund if you registered for a free domain.To cancel your account, you will need to get in touch with iPage via live chat or phone. You are responsible for all fees and charges up until your cancellation is effective (unless you are still within the 30-day period where iPage offers a money-back guarantee)Once your cancellation is effective, all of your existing content will be deleted. Be sure to have backups for everything before canceling!
4. Which control panel does iPage provide?
Answer : iPage offers a customized version of cPanel referred to as vDeck. This control panel is very flexible, intuitive and shares many similarities with cPanel.The upsides to using the vDeck Control Panel include a consistent user interface (as well as the ability to customize your UI with custom themes), fully extensible using supported modules, and features that make it easier to manage multiple websites simultaneously.Though it has a steeper learning curve than cPanel, vDeck is a great option for the more professional website owner, such as a business owner.
5. Is it possible to transfer my existing website to iPage?
Answer : Fortunately, iPage not only offers detailed tutorials on how to move an existing domain along with actual website files to their servers, but they also have experts who can help you with the website transfer process – however at a small fee.
6. How long is the billing cycle when using iPage web hosting services?
Answer : When it comes to purchasing iPage web hosting services, you can either choose the monthly, annual, biannual, or 3-year billing cycle. Upfront payments for 1, 2, or 3 years offer the biggest discounts compared to the monthly subscription.
7. How do I pay for iPage Web Hosting?
8. Does iPage support PHP?
Answer : iPage lets you run CGI scripts written in Perl, PHP, and shell scripts. This means that you can add interactive and dynamic content to your Web page. For example, you can add a WWWBoard to let your users interact, run a poll or track your visitors' habits.
9. Does iPage use cPanel?
Answer : iPage does not support the cPanel control panel software. Instead, customers are given the popular vDeck software as a method to manage their accounts and other website services. vDeck is a popular competitor to cPanel and some users prefer to use it over rivals control panels.
10. Does iPage support WordPress?
Answer : iPage provides everything you need to run the WordPress content management system (CMS). At the time of writing, the company provides a free domain name along with unlimited storage and unlimited bandwidth to customers who signup for their WP Starter and WP Essential accounts.
11. What are the types of web hosting?
Answer : This answer will be different for everyone. It depends on the type of website you have, the resources you need, your budget, and traffic.We gave our top recommendation for each category in this guide, so that's the best place for you to start your search.Once you know what you need, you can narrow your options. To figure out what category you fall in, here's a quick recap of the different hosting types.
Alternatives - Web Hosting Providers
If you want to explore more web hosting plans, here is some web hosting services provider companies as below:
1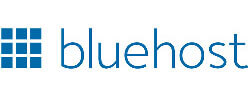 2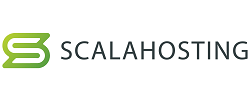 3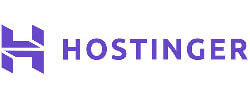 4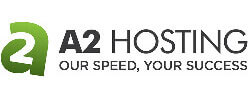 5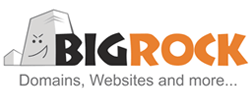 Video - Best Web Hosting For Small Business
Affordable Website Hosting for your domain
Disclaimer : The original content is iPage Web Hosting Review 2023 and owner ( RGB Web Tech ) reserved rights for content