Last updated on March 25th, 2023 by A1 True Jobs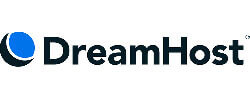 Dreamhost prides itself on being an award-winning WordPress host. Considering that Dreamhost hosts over 1.5 million sites for 400,000+ members and they're one of only four web hosts that WordPress itself endorses, they have good reason to be proud.
Their unique relationship with WordPress, thanks to over 750,000 one-click installations, should put Dreamhost on your hosting shortlist if you're starting a small site.
If you want to move beyond blogging, Dreamhost has features that will appeal to developers. They can launch cloud servers in 30 seconds and they support apps like Ruby on Rails, MongoDB, and Redis.
Dreamhost is also an OpenStack Foundation Gold Member. Their commitment to Open Source comes in the form of financial backing, coding contributions, and community leadership.
DreamHost Hosting Plan Features
100% uptime guarantee for all plans.
Choose unlimited domain names from over 275 extensions.
24/7/365 support.
Unlimited bandwidth.
Unlimited storage of data.
Unlimited number of email addresses.
Cloud storage for easier access and security.
1-click install for popular web apps like WordPress, Joomla! and others.
Over 750,000 WordPress installations.
Easy to use proprietary control panel.
What Are the Pros and Cons of Dreamhost?
Pros
97-day money-back guarantee.
100% uptime guarantee.
Unlimited data storage and bandwidth.
Unlimited sites can be hosted on the same account.
Unlimited MySQL databases.
Free Domain with Whois Privacy.
Unlimited sub-domains.
One-click installation of software.
"Remixer" website builder is included for free with our shared hosting plans. It would have to be added as a separate service on any other hosting plan.
Outstanding 24/7/365 customer support.
Supports most scripts including CGI, Perl, PHP 7, and Python.
Cons
Some hosting features within the dashboard cost extra.
Although it's free on shared plans, the "Remixer" website builder must be added as a separate service on any other hosting plan.
Call-backs from support staff cost extra on some plans.
Costs aren't as low as many competitors.
The control panel can be hard to navigate due to having too many options.
Dreamhost's site doesn't have all the answers that are freely available on the websites of other hosting providers.
What Makes DreamHost Stand Out?
Dreamhost is built for WordPress. They have been hosting WordPress websites and blogs for 20 years now providing services for over 1.5 million websites. DreamHost offers aspiring website owners a great starting place. Their shared hosting has a user-friendly interface and flexible options to fit a beginner's needs. They offer round-the-clock support, regular updates, and valuable resources.
Optimized for performance and preconfigured for easy maintenance, DreamHost's services ensure that every website is up and running fast and are specially designed for ideal WordPress operations. DreamHost offers a variety of platform-specific packages that make managing a WordPress site stress-free.
Dreamhost is an employee-owned company that focuses on the unique need of its users to find success online. DreamHost jump started in their green hosting journey as they make a conscious effort to reduce their impact on the environment with optimized facilities and policies that put respect for natural resources at the core of what we do.
Does DreamHost Handle Site Backups?
DreamPress, their managed WordPress hosting solution, makes it easy to protect and restore your site with automated and on-demand backups. DreamHost helps you make changes with confidence as they automatically create a daily backup of your site, and you can also create an additional manual backup once per day.
DreamHost stores backups for up to two weeks (automatic or manual). If needed, you can restore a backup within your panel. DreamHost offers a regular, reliable backup to protect your website investment from unexpected disasters. You can get additional 'Backup & Restore' features for free with any of their DreamPress plans.
How Is DreamHost's Help and Support?
Although support is offered 24/7/365, you can't actually ring the DreamHost support team. However, for a fee, they offer to ring you.
Other customer support options include:
Live chat (mainly available when there are not many support staff handling the tickets). Chat is a permanent option for customers who pay a monthly call-back fee.
An active forum.
Support via Twitter.
Many of the team are WordPress experts for people needing that specific knowledge.
Frequently Asked Questions About DreamHost
1. What payment options does DreamHost offer?
Answer : DreamHost accepts a variety of payment options through your panel: PayPal, Credit/Debit Card (Visa, MasterCard, American Express, Discover, and Diners Club), Checking Account, Check or Money Order, Gift Certificate.
2. What are DreamHost nameservers?
Answer : To use your domain name (not registered at DreamHost) you need to point it to their name servers. You need to change your name servers at your domain name registrar to ns1.dreamhost.com (64.90.62.230) ns2.dreamhost.com (208.97.182.10) ns3.dreamhost.com (66.33.205.230)
3. How can I contact DreamHost?
Answer : There are several ways to contact DreamHost if you need support. Email (support tickets), phone (callbacks available for a nominal monthly fee) and live chat. What languages do DreamHost support staff speak? Their customer service is only provided in English.
4. Where are DreamHost servers located?
Answer : Their headquarters and data center is located in Los Angeles, California, in the United States.
5. What is DreamHost's cheapest hosting plan?
Answer : Their cheapest plan is 20.00. DreamHost offers a 97 days money guarantee. In other words. You get a refund if you decide to cancel your hosting with DreamHost within the first 97 days.
6. Can I register domains with DreamHost?
Answer : DreamHost lets you register domain names. Whois privacy is also available for a yearly cost. You also get one free domain name registration for one year with all of their hosting plans.
7. How do I install WordPress on DreamHost?
Answer : DreamHost offers managed WordPress hosting, called DreamPress. However, WP can be easily installed on any hosting plan using their built-in WordPress "one-click installation" which can be accessed from within your control panel.
8. Which DreamHost plan is best for WordPress?
Answer : DreamHost offers tailored WP hosting, their managed platform is made for hosting WordPress websites. DreamPress is optimized for WordPress sites and blogs.
9. What are the types of web hosting?
Answer : This answer will be different for everyone. It depends on the type of website you have, the resources you need, your budget, and traffic. We gave our top recommendation for each category in this guide, so that's the best place for you to start your search. Once you know what you need, you can narrow your options. To figure out what category you fall in, here's a quick recap of the different hosting types.
Alternatives - Web Hosting Providers
If you want to explore more web hosting plans, here is some web hosting services provider companies as below:
1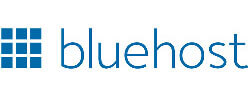 2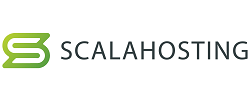 3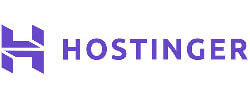 4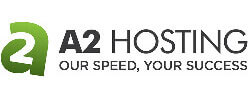 5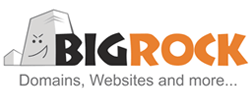 Video - Best Web Hosting For Small Business
Affordable Website Hosting for your domain
Disclaimer : The original content is DreamHost Web Hosting Review 2023 and owner ( RGB Web Tech ) reserved rights for content