Last updated on March 25th, 2023 by A1 True Jobs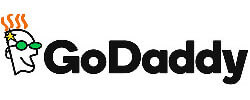 GoDaddy Inc. is an American publicly traded Internet domain registrar and web hosting company. Its headquarters is in Scottsdale, Arizona, and incorporated in Delaware.
The Best Website Hosting providers will not be complete without mentioning GoDaddy, which is also known for their affordable website hosting plans. At only $1 per month, you will get not only website hosting but even free domain registration. They have global data centers, which can assure that speed will not be an issue. Plus, they are also guaranteeing 99.9% uptime. The cheapest plan also comes with unmetered bandwidth, 100 GB of storage, and a free domain when you sign up for the annual plan.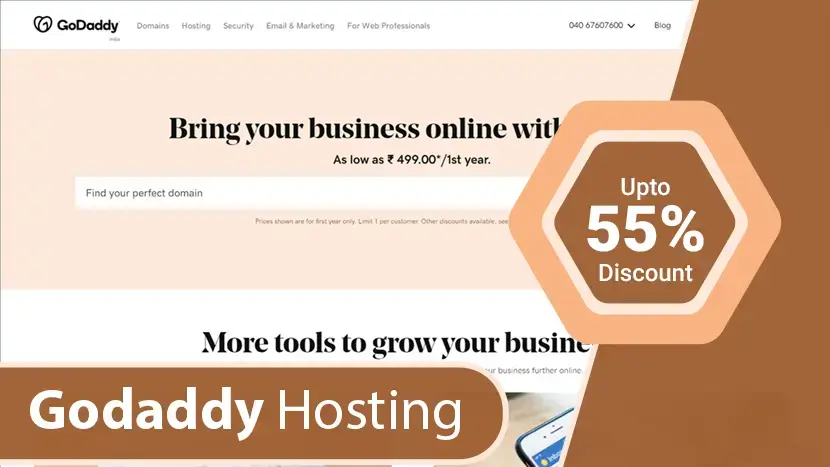 GoDaddy Hosting Features
GoDaddy's platform is optimized for WordPress, with high-performance features like load-balanced servers. WordPress Hosting from GoDaddy uses servers modified to ensure WordPress websites run smoothly.
Their WordPress search engine optimization (SEO) plugin reviews pages and automatically handles basic SEO needs so search engines can easily find their client's website. This service includes a security feature that finds and removes malware before it does damage available in their Ultimate and E-commerce hosting plans.
1. Easy-to-use Control Panel : Includes industry-standard cPanel to install apps, manage backups and security.
2. 1-click install of over 150 Free Apps : Provides access to over 150 free apps to create CMS sites (WordPress, Joomla), forums and blogs through Installatron.
3. 24/7 Network Security : Offers peace of mind, knowing network security and DDoS protection is monitored around the clock.
4. Resources on-demand : If you require more power for your site, seamlessly increase your CPU/RAM, I/O, and storage with a 1-click purchase.
5. Global Data Centers : Gives faster page loads and a better visitor experience with nearby, state-of-the-art data centers in North America, Europe, or Asia-Pacific.
6. 1-click Domain Name Setup : GoDaddy registered domain links your site to your domain name.
Pros and Cons of GoDaddy Web Hosting
There's no question GoDaddy is one of the biggest names out there as far as how recognizable it is. It also houses the most domains globally, with over 17 million domain names on its roster.
Still, there are pros and cons to choosing GoDaddy as your web hosting provider. Here are the more prominent ones to take into account.
Pros
1. 24/7 Support : GoDaddy ensures it's always within reach if you ever need a hand or run into trouble with your site. You can either reach them by phone or use its handy chat support option.
2. Lots of Storage : When you look through and compare GoDaddy's hosting plans, it's generous with its unmetered bandwidth feature for all tiers.
3. Affordable .com Domain : GoDaddy offers you the chance to snag a domain for only 99 cents for the first year, which can save you money as you begin.
4. Unlimited Site Hosting : Most GoDaddy plans let you host an unlimited number of websites except for its cheapest Economy plan.
5. Convenience : Since you can manage your domain and website in one place, GoDaddy offers convenience in managing both from one dashboard.
Cons
1. Constant Upsells : GoDaddy is notorious when it comes to its upsells through every step of the checkout process. While it does honor the prices for each tier if that's all you're going for, it's quick to suggest add-ons and extra features you might not need.
2. Expensive Renewal Rate : This is one of the reasons why I think GoDaddy is great for beginner sites that just want to get their foot in the door with hosting. Once that initial year is up, GoDaddy's renewal rates can start to get costly for what you get.
3. Charges for Add-ons : Other hosting providers throw in free first-year domain registration, for example, or include free SSL certification as part of its plans. GoDaddy does not always include these features depending on the plan you choose and can charge extra for them.
4. Inconsistent Customer Support : Support for GoDaddy isn't always top-notch as convenience and reliability are concerned. There is always the possibility of long wait times to be connected to the right person.
FAQs - GoDaddy Hosting Review
1. Who owns GoDaddy?
Answer : GoDaddy was founded by Bob Parsons. About 70 percent of GoDaddy was sold to a private equity consortium several years ago, and the company has since gone public on NASDAQ with the stock ticker GDDY.
2. Where are GoDaddy servers located?
Answer : GoDaddy owns a massive 320,000 square feet data center that is located in Phoenix Arizona. The company also has data centers in Los Angeles, Chicago and Ashburn, Virginia, along with international facilities in Amsterdam and Singapore.
3. Does unlimited hosting mean what I think it means?
Answer : Yes and no. Shared plans do come with unlimited storage, but you are limited to 250,000 files/folders (and each email counts as a file). Furthermore, there are certain "soft" caps on other resources — if your usage exceeds these caps, GoDaddy may throttle the resources available to your website and, in extreme cases, may even prevent your use of the resources, leading to site downtime.
4. What kind of customer support do I get?
Answer : How do I contact GoDaddy's support? You get first class 24/7 customer support via phone, live chat.
5. What are GoDaddy's nameservers?
Answer : If your domain name is registered someplace else (for example with Namecheap) then you need to update the domain's nameservers. You will find the correct NS values in your control panel. For example, GoDaddy's default DNS nameservers look like: ns01.domaincontrol.com and ns02.domaincontrol.com. Their premium DNS nameservers look like: pdns01.domaincontrol.com and pdns02.domaincontrol.com.
6. How do I request a refund?
Answer : You can contact GoDaddy using live chat (Live chat can be launched via the "Chat with us" button on their website) or phone. To request a refund go to the "Contact Us", select your country and perform a toll-free phone call.
7. What if I decide to cancel my hosting package with GoDaddy?
Answer : GoDaddy offers a money-back guarantee however it is related to the length of your web hosting plan. So do read the fine prints. However, you do qualify for a 45-day money-return guarantee if you have selected their annual plan.
8. What features does GoDaddy's website builder offer?
Answer : First of all, you'll find many free templates to start customizing your website with. You'll also find a nice library of 8,700 free photos. Another feature you can add to your website is a shopping cart. If you're really short on time, GoDaddy's Website Builder offers you pre-built websites with pre-written words and pictures. It just takes a mere 5 minutes to perform a tweak and you're good to go.
9. What is GoDaddy's cheapest hosting plan?
Answer : GoDaddy's cheapest hosting plan is $2.99 per month and it comes with unlimited bandwidth and 100 GB storage and a free domain (for the first year) is included with the purchase.
10. Can I automatically install WordPress/automate WordPress installation?
Answer : WordPress installation is manual (though easy), but GoDaddy provides you with a WordPress managing tool suite, which automatizes your WordPress site backups and software updates. GoDaddy also enhances the performance of your WordPress website and offers you 24/7/365 specialized tech support. Managed WordPress plans come with the WordPress core pre-installed.
11. Which GoDaddy plan is best for WordPress sites?
Answer : The best plan for self-hosted WordPress users depends on the total number of sites hosted. Although the Developer plan is the most expensive one, it's meant for people who own 5 websites and have up to 800,000 monthly visitors. On the other hand, the Ultimate plan can handle one or two WordPress sites, and 400,000 monthly visitors. It also includes malware protection.GoDaddy also offers managed WordPress options, which include bonuses like WordPress installed by default, staging areas, and dedicated phone support lines (no live chat, though).
Alternatives - Web Hosting Providers
If you want to explore more web hosting plans, here is some web hosting services provider companies as below:
1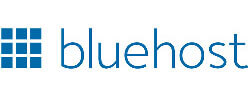 2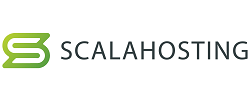 3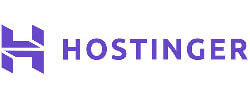 4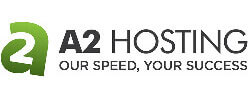 5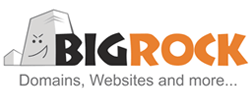 Video - Best Web Hosting For Small Business
Affordable Website Hosting for your domain
Disclaimer : The original content is GoDaddy Web Hosting Review 2023 and owner ( RGB Web Tech ) reserved rights for content