Last updated on March 25th, 2023 by A1 True Jobs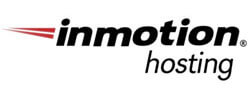 While InMotion lacks Windows-based servers, this web host still offers some of the best Linux hosting solutions that money can buy. You also get to enjoy features such as 99.9% uptime, unlimited emails, and free SSDs on all servers, just to mention a few.
The lengthy 90-day money-back guarantee that InMotion provides shows how confident they are with their services. Overall, this company has solid web hosting services and comes highly recommended over many competing services.
Inmotion offers several benefits, depending on your needs. There are very few negatives said about this hosting provider in reviews. However, be safe and do your homework before making a hosting provider decision.
Feature:
FREE SSD Drives : Included with all hosting plans
FREE Domain : New Or Existing Transfer
90-Day Guarantee : Truly Industry Leading
Data Backups : One-Click Restore and Backup
FREE 1-Click Installer : Install Over 400 Applications
Code in More Languages : PostgreSQL, Ruby, PHP
Secure IMAP Email : Access Email from any Device
Max Speed Zone : Choose your Data Center
SSH Access : Work Easier & Faster
Google Apps Integration : Easy to use 3 Step Wizard
What Are the Pros and Cons of InMotion Hosting?
Is InMotion Hosting any good? The truth is, there's no perfect web hosting company.
Therefore, it is important to have full knowledge of the strengths and weaknesses of any particular web host that you're considering. With that in mind, here's a quick list of the pros and cons to expect from InMotion hosting services.
Pros
Generous 90-day money-back guarantee, which only comes second to Dreamhost's 97-day money-back guarantee.
A wide range of services including shared, VPS, dedicated, reseller, and managed WordPress hosting.
Dependable uptime.
All plans include servers with Solid State Drives (SSDs) and unlimited emails.
Secure hosting solutions.
Free site transfers and backups.
Comprehensive, US-based customer support.
Impressive knowledgebase.
cPanel is included in the management dashboard, which means you don't need to worry about multiple logins and passwords.
Cons
Priority support is only available with the higher plans.
Account activation isn't instant.
No support for Windows-based servers.
What Makes InMotion Hosting Stand Out?
InMotion was founded in 2001 and currently has two datacenters. It's one of the biggest hosting providers in the world and has clearly established itself as a go-to host.
"IMH" is a premium web host that offers:
Fast, Reliable Hosting: All NVMe SSD drives deliver faster uptime and reliable service to ensure that visitors have a positive experience on the customer's website.
Free 1-Click Installer: Customers can easily install over 400 applications including WordPress. This makes installing many of the most popular applications fast and easy.
Free SSL: SSL or Secure Sockets Layer ensures that the connection between the viewer and the hosted website is safe by using an encryption protocol. A website must have an SSL or be penalized by Google's search engine algorithm.
cPanel Management: Industry Standard hosting management panel provided so that new customers will be able to use a simple and familiar management tool.
Free 1-Click Installer: Customers can easily install over 400 applications including WordPress. This makes installing many of the most popular applications fast and easy.
Fully Managed Hosting: Customers don't have to worry about the details of their server management. This saves time and worries for our Shared Hosting subscribers.
UltraStack: UltraStack is our proprietary PHP optimized stack and consists of the Apache HTTP Server, Nginx, PHP-FPM, MySQL, and Redis. Overall UltraStack is a combination of hardware and software that enables more advanced server-side caching.
They have been awarded top-rated CNET hosting company 13 years running and are given an A+ service rating by the Better Business Bureau. InMotion's cheapest web hosting plan is 399.99 per month.
Frequently Asked Questions About InMotion Hosting
Although there are many other web hosting companies to pick from, InMotion is regarded as one the best in the industry for three reasons: They offer excellent customer support, a stable network, and scalable hosting plans that grow with your business.
1. Who owns InMotion Hosting?
InMotion Hosting is a privately held company, established in 2001 and they have offices located in Los Angeles, CA, and Virginia Beach, VA.
2. How many websites can I host with InMotion Hosting?
The number of allowed "addon" websites you can host on one account depends on which plan you got. For Launch plans, you can host 2 websites, for Power plans, you can have up to 6 websites and with the Pro plan, you can host an unlimited number of websites.
3. How can I transfer my website to InMotion Hosting?
InMotion offers free website transfers (applies to 3 or fewer cPanel accounts, databases, and websites). If you have more than 3 accounts, websites or databases they can still transfer your website for you but they will charge you $10 per item transferred.
4. Does InMotion Hosting offer automatic site backup?
InMotion runs remote backups every 24-36 hours on all VPS, shared, and reseller accounts with 10GB of data or less. Larger sites can still be backed up upon special request.
5. What kind of support do I get?
How to contact InMotion Hosting? You can get in touch via phone, email, and chat support. Customer support is available 24 hours a day, 7 days a week, 365 days a year. What languages does InMotion Hosting support speak? InMotion Hosting's customer service is only provided in English.
6. What are InMotion Hosting name servers?
If your domain name is registered with someone else than InMotion (e.g. GoDaddy or Namecheap) you need to set the domain name's nameservers to ns.inmotionhosting.com (IP address 74.124.210.242) and ns2.inmotionhosting.com (IP address 70.39.150.2).
7. What is the InMotion Hosting money-back policy?
If you're not happy with the services provided, InMotion promises to give you a full refund, no questions asked. Business Class plans have a 90-day money-back guarantee.
On the other hand, monthly contracts and Value Class packages come with a 1 month (30-day) money-back guarantee. Keep in mind that if you subscribed to a free domain name when signing up, InMotion will make a deduction from your refund. This goes to ensure that you retain ownership of the domain.
8. When can I upgrade my hosting plan?
If you've outgrown your current hosting plan, InMotion allows you to upgrade servers at any time. Any payments already made will be credited to your upgraded hosting account.
9. What payment methods does InMotion Hosting support?
When paying for an InMotion hosting account, you can choose one of several payment methods. InMotion accepts payments via American Express, Visa, MasterCard, and Discover. Although the company does not accept cash, they allow customers to make payments via money order or check.
10. How many email accounts do I get with InMotion Hosting?
InMotion's business class hosting packages come with unlimited email accounts and unlimited storage for those email accounts.
11. How do I install WordPress on InMotion Hosting?
WordPress is a very popular and free open-source software for running blogs and websites. There are three methods to install WordPress on InMotion, either install WP using Softaculous (a one-click script installer) or you can manually install WordPress on your server. The third and simplest method is to sign up with an InMotion WordPress hosting plan, which has WordPress pre-installed for you on checkout.
12. Which site builder does InMotion Hosting provide?
InMotion offers the BoldGrid site builder, which comes with dozens of responsive designs and modern themes. This powerful website builder creates websites with drag and drop tools. It's perfect for beginners who have little to no experience in web development.
13. What operating system is installed on InMotion Hosting servers?
All InMotion servers are Linux-based. The Linux version installed is CentOS. Unfortunately, InMotion currently does not offer Windows-based servers.
14. Does InMotion Hosting support ASP.NET?
Unfortunately, ASP and .NET are not supported on the hosting provider's Linux server. You will need to get Windows hosting from another hosting provider if you wish to use Microsoft server-side scripting. However, there are a number of other types of hosting supported including shared hosting, VPS hosting and WordPress hosting.
15. Does InMotion Hosting Support domains?
Yes, InMotion Hosting supports domain names. You can purchase a domain name for your website through the Inmotion Hosting website. Alternatively, if you already own a domain name from another provider then it is possible to transfer your domain name to InMotion Hosting.
16. Does Inmotion Hosting support PayPal?
Paypal can be used for bill items over $50, as long as they are not month-to-month plans. Customers who wish to pay using PayPal should contact the company's billing department. In turn. InMotion Hosting will then send you a Paypal payment request to complete the transaction.
17. How Do I Get Started as a Reseller?
All you have to do is sign up for a reseller account to start your own small web hosting business.
There are three main reseller-hosting plans that you can procure from InMotion Hosting. All of the plans include the following features:
White Label Hosting.
Managed Reseller Hosting.
Multi-Layer Defense.
Enom account that allows you to be a Domain Reseller.
Industry-leading WHMCS billing software.
18. Does InMotion Hosting Have Additional Bonuses or Extras?
Most web hosting companies go out of their way to provide added value in a bid to win over customers, and InMotion Hosting is no exception.
Upon signing up for a hosting account with this web host, you can expect extra bonuses such as:
90-day money-back guarantees on all 6 months long shared, VPS, and reseller hosting packages.
30-day money-back guarantees on all month-to-month, dedicated, VPS, reseller, and shared hosting plans.
Easy integration of Google Apps.
Free site transfers.
Free e-commerce, website builder, and add-ons.
$150 worth of (Google, Yahoo, Bing, Yellow Pages) advertising credits.
19. What are the types of web hosting?
This answer will be different for everyone. It depends on the type of website you have, the resources you need, your budget, and traffic.
We gave our top recommendation for each category in this guide, so that's the best place for you to start your search.
Once you know what you need, you can narrow your options. To figure out what category you fall in, here's a quick recap of the different hosting types.
Alternatives - Web Hosting Providers
If you want to explore more web hosting plans, here is some web hosting services provider companies as below:
1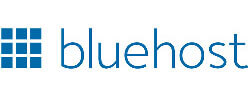 2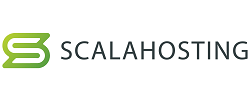 3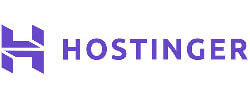 4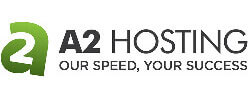 5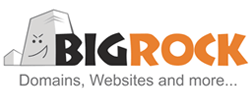 Video - Best Web Hosting For Small Business
Affordable Website Hosting for your domain
Disclaimer : The original content is Inmotion Web Hosting Review 2023 and owner ( RGB Web Tech ) reserved rights for content