Last updated on March 25th, 2023 by A1 True Jobs
Social media boasts of 4.55 billion users now–about 57.6% of the total world population. Its ability to connect the world never ceases to amaze.
It has become the number one source of marketing.
91.9% of U.S. marketers are active on social media and believe in its power to deliver measurable marketing, sales, customer support, and branding results.
And why not?
Multiple platforms offer great ROI, enabling them to reach a large audience at a low cost!
But not every presence creates a desirable impact! To achieve that branding edge, you need to develop social media strategies as early as possible.
So have you planned your social media strategies for 2022 yet?
To carve out social media success, you have to know which platform best fits your business needs! Surely you don't want to end up wasting your marketing effort and budget for a meager ROI!
That's why we have listed the most important statistics from top social media platforms, so you make the call in one go!
We have grouped each network statistic under specific categories to give you an insight into the platform's holistic performance! It will help you make actionable decisions for that particular social media sphere.
Demographic Statistics : These numbers sum up the dynamics of the majority of users in the platform. You get to know about their age, gender, income, location, and more, so you can personalize your messaging and win their trust!
Usage Statistics : These statistics tell you how people access and use a particular social platform. You get an idea of how they interact with the network and which features they use the most, so you predict their behavior in advance.
Engagement Statistics : These numbers give you a quick insight into the kind of engagement you should expect from a particular content type. This will help you massively when you plan out your social media content calendar to filter out which content you should be choosing to garner maximum engagement.
Business Statistics : These statistics inform you how businesses use these platforms for marketing themselves, from social selling and providing customer service to branding and content marketing.
Ads Insights : These figures depict how brands invest in ads, how much returns they receive, and the response on these platforms. If you are confused about allocating your ad budget for different social media campaigns, checking out this specific section can be pretty helpful.
Top Brands : Every field has its own set of top performers. Learning from them can help speed up processes to achieve crucial milestones. We have summed up each platform's top brands that have emerged as the best social media marketing players.
So go ahead and unearth all critical metrics you should know before finalizing your social media strategy!
Let's begin!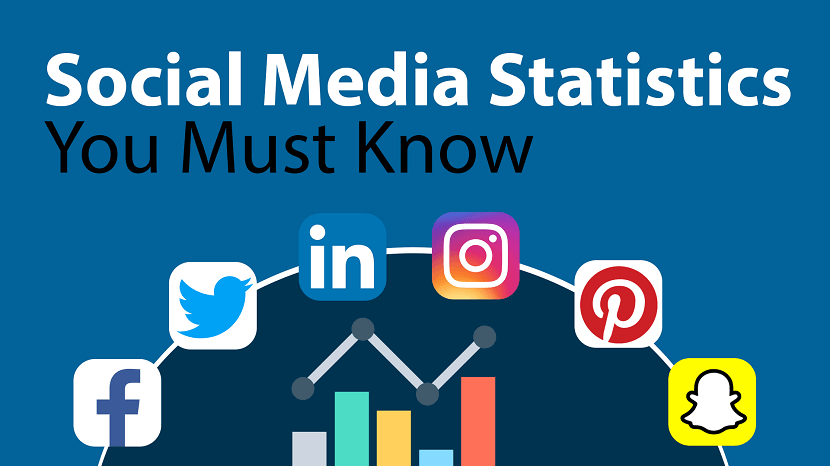 1. Facebook Social Media Statistics You Must Know
2. Instagram Social Media Statistics You Must Know
3. Pinterest Social Media Statistics You Must Know
4. Twitter Social Media Statistics You Must Know
5. LinkedIn Social Media Statistics You Must Know
6. Tiktok Social Media Statistics You Must Know
7. SnapChat Social Media Statistics You Must Know
This text provides general information. Statista assumes no liability for the information given being complete or correct. Due to varying update cycles, statistics can display more up-to-date data than referenced in the text
Disclaimer : The original content is Social Media Statistics You Must Know in 2022 and owner ( RGB Web Tech ) reserved rights for content