Last updated on March 25th, 2023 by A1 True Jobs
Social Bookmarking is one of the Off-Page SEO techniques. On Social Bookmarking websites, you can share your site or blog content like images, articles, videos and webpage links with other audience to get the direct exposure & appreciation. This appreciation can be in the form of comments, likes, and shares. It will generate traffic for your blog.
Do you want more than 10,000 relevant visitors every day for your website or blog?
Some bloggers complain that even writing articles consistently they are not getting a good amount of traffic to their blogs. And they think that it's impossible to get this amount of traffic.
But this is possible if you apply the correct On-page and OFF-page SEO techniques to your blog.
In this article, I will introduce an easy technique through which you can gain a great amount of traffic for your blog using 10 high PR Social Bookmarking Sites.
As you know that know how important SEO is for your Blog.
To achieve higher rankings in Google or any other search engines, you have to follow some SEO techniques like Directory Submission, Blog Commenting, Guest Posting, etc.
Apart from this, there is a technique called Social Bookmarking which will work as a magic for your blog to achieve higher rankings in search engines in a very short amount of time.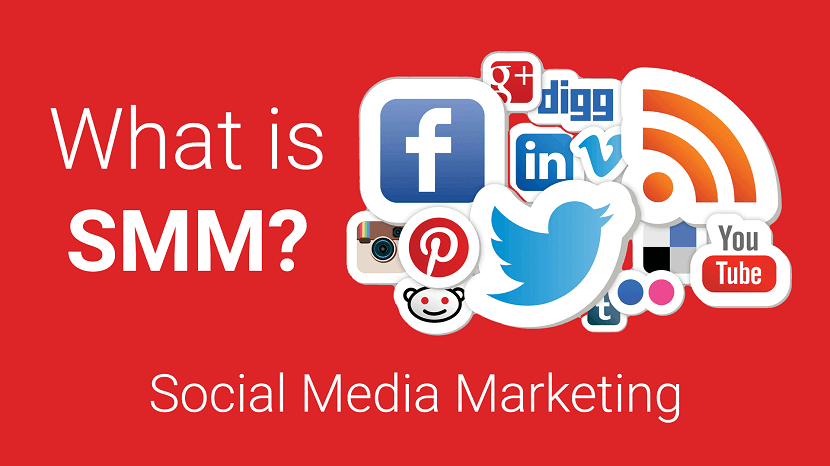 Facebook
Link - https://www.facebook.com/
Alexa Rank - 4
Launched - February 4, 2004
Facebook is an American online social media and social networking service based in Menlo Park, California, and a flagship service of the namesake company Facebook, Inc. It was founded by Mark Zuckerberg, along with fellow Harvard College students and roommates Eduardo Saverin, Andrew McCollum, Dustin Moskovitz, and Chris Hughes.
Reddit
Link - https://www.reddit.com/
Alexa Rank - 19
Launched - June 23, 2005
Reddit is an American social news aggregation, web content rating, and discussion website. Registered members submit content to the site such as links, text posts, and images, which are then voted up or down by other members. Posts are organized by subject into user-created boards called "subreddits", which cover a variety of topics like news, science, movies, video games, music, books, fitness, food, and image-sharing. Submissions with more up-votes appear towards the top of their subreddit and, if they receive enough up-votes, ultimately on the site's front page. Despite strict rules prohibiting harassment, Reddit's administrators spend considerable resources on moderating the site.
Twitter
Link - https://twitter.com/
Alexa Rank - 47
Launched - March 21, 2006
Twitter is an American microblogging and social networking service on which users post and interact with messages known as "tweets". Registered users can post, like, and retweet tweets, but unregistered users can only read them. Users access Twitter through its website interface, through Short Message Service (SMS) or its mobile-device application software ("app"). Twitter, Inc. is based in San Francisco, California, and has more than 25 offices around the world. Tweets were originally restricted to 140 characters but were doubled to 280 for non-Asian languages in November 2017.
Tumblr
Link - https://www.tumblr.com/
Alexa Rank - 115
Launched - February 2007
Tumblr is an American microblogging and social networking website founded by David Karp in 2007 and currently owned by Automattic. The service allows users to post multimedia and other content to a short-form blog. Users can follow other users' blogs. Bloggers can also make their blogs private. For bloggers, many of the website's features are accessed from a "dashboard" interface. It a site where users can share Text, Photo, Quote, Links, or even can make audio or video calls. It's available as an application also. For social bookmarking, there is no limit to the number of posts. You can share as much content on it.
Pinterest
Link - https://www.pinterest.com/
Alexa Rank - 152
Launched - December 2009
Pinterest is an American image sharing and social media service designed to enable saving and discovery of information on the World Wide Web using images and, on a smaller scale, GIFs and videos, in the form of pinboards. The site was created by Ben Silbermann, Paul Sciarra, and Evan Sharp and had 300 million monthly active users as of August 2019. Pinterest, Inc. is based in San Francisco and is listed on the New York Stock Exchange. Posts created in Pinterest are called as Pins. You can create a Board to make a group of Pins that falls under the same category. This site also helps you rank your website in Images.
Plurk
Link - https://www.plurk.com/
Alexa Rank - 1151
Launched - May 12, 2008
Plurk is a free social networking and micro-blogging service that allows users to send updates through short messages or links, which can be up to 360 text characters in length. Updates are then shown on the user's home page using a timeline, which lists all the updates received in chronological order and delivered to other users who have chosen to receive them. A unique feature of its timeline is horizontal scrolling.
Scoop
Link - https://www.scoop.it/
Alexa Rank - 6028
Launched - 2007
Scoop.it is a content marketing software company based in San Francisco, California. The company operates the Scoop.it platforms a content curation service and markets its content marketing software to businesses. Users are allowed to create a topic, name it, and curate topics. There are 2 versions (Free and Paid) available. The free version allows 50 scoops and if one wants more scoops then can go for the paid version.
Slashdot
Link - https://slashdot.org/
Alexa Rank - 7980
Launched - October 5, 1997
Slashdot is a social news website that originally billed itself as "News for Nerds. Stuff that Matters". It features news stories on science, technology, and politics that are submitted and evaluated by site users and editors. Each story has a comments section attached to it where users can add online comments. The website was founded in 1997 by Hope College students Rob Malda, also known as "CmdrTaco", and classmate Jeff Bates, also known as "Hemos". In 2012, they sold it to DHI Group, Inc. (i.e., Dice Holdings International, which created the Dice.com website for tech job seekers. In January 2016, BIZX acquired Slashdot Media, including both slashdot.org and SourceForge. In December 2019, BIZX rebranded to Slashdot Media.
Mix
Link - https://mix.com/
Alexa Rank - 12168
June 30, 2018, StumbleUpon moved to Mix! Continue discovering and stumbling upon interesting websites and articles with the Mix extension. The mix is a new personalized discovery platform that unlocks more of the internet you care about. Save and share your favorite finds for others to discover directly to your profile or to curated lists called collections. Together, let's make the internet a better place.
Minds:
Link - https://www.minds.com/
Alexa Rank - 14951
Launched - June 2015
Minds is a free and open-source distributed social networking service that uses the blockchain to reward the community with ERC20 tokens. Users can use their tokens to promote their content or to crowdfund other users through monthly subscriptions to their exclusive content and services.
Minds have become popular for its commitment to privacy, decentralization, optional anonymity, radical transparency, free speech, and user rewards in contrast to the surveillance, secrecy, censorship, and algorithm manipulation occurring on many proprietary social networks.
Disclaimer : The original content is 10 Best Social Bookmarking Websites 2023 and owner ( RGB Web Tech ) reserved rights for content